Free membership
Turn everyday shopping into rewards just for you!
$1 spent = 2 Shopping Credits
Every dollar spent will contribute to a Reward Card, which you can then spend on you at Myer.
Reward yourself
With so many great buys in-store, put your new Reward Card towards something that makes you happy!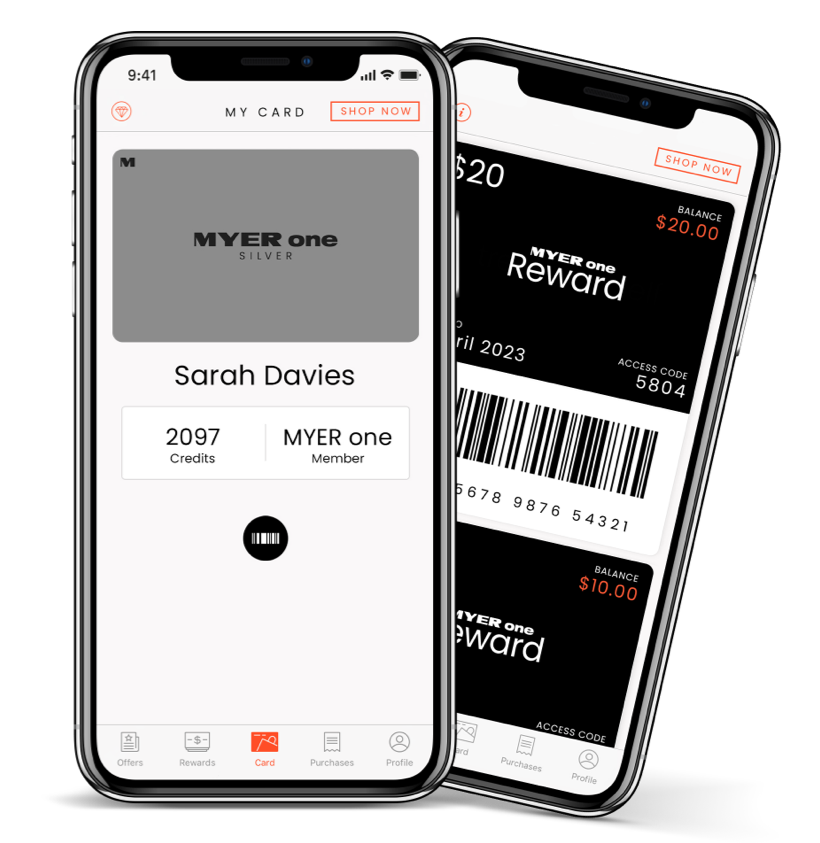 Always have your card on the go
With the MYER one App

track your rewards
Download the new app today to view a quick and easy snapshot of your membership, track your rewards, and see how far away you are from your next Reward Card.